In the previous post, I explained how teeth grow. Now I'm going to get into the details of how we collect tooth enamel samples for isotopic analysis.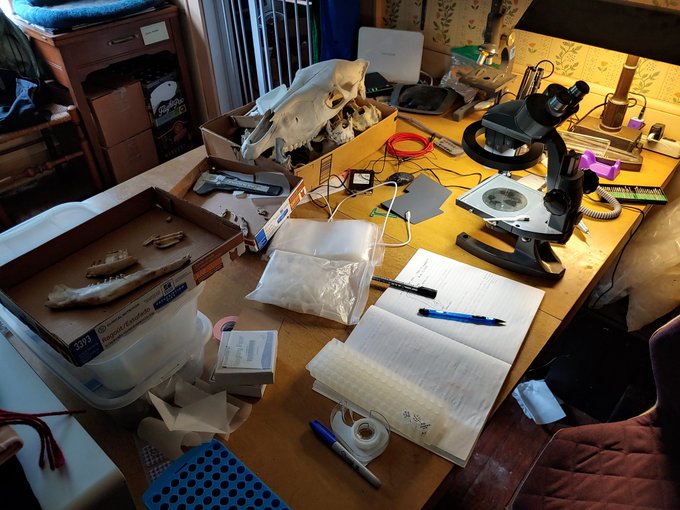 What we need is powdered enamel. The best way to get this is by drilling. With a dental drill.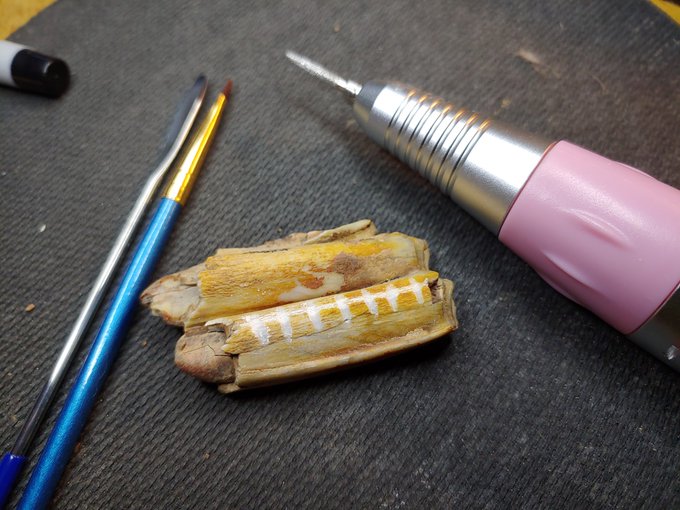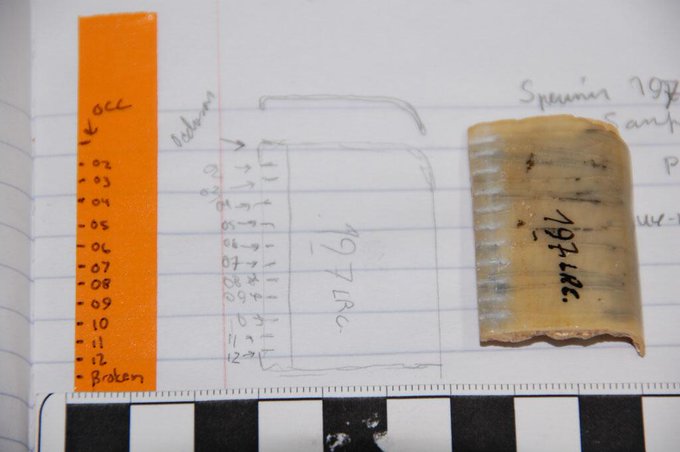 One of the greatest challenges we have is that we must only collect the tooth enamel and none of the underlying dentine. Sometimes it's hard to tell if you've drilled too deep.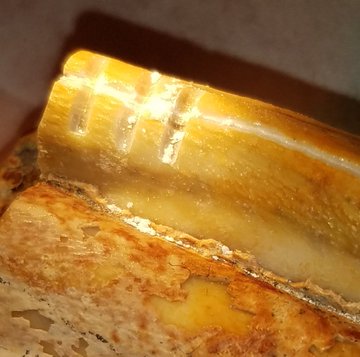 It doesn't take much powder to get an analysis, which is good because we don't get a lot when we drill in this way. The best way to collect the powder that we drill off is to let it fall onto a sheet of weighing paper, and then pour it off into a tiny vial.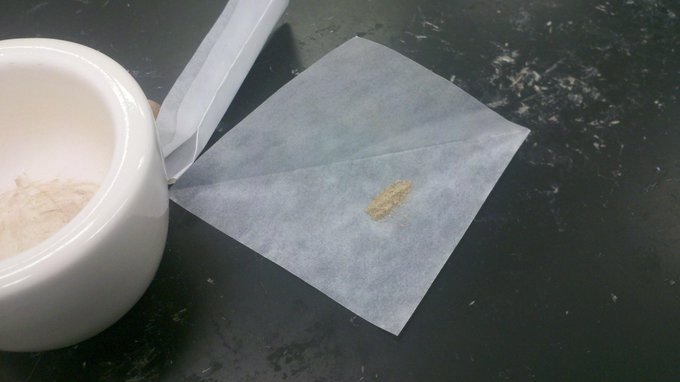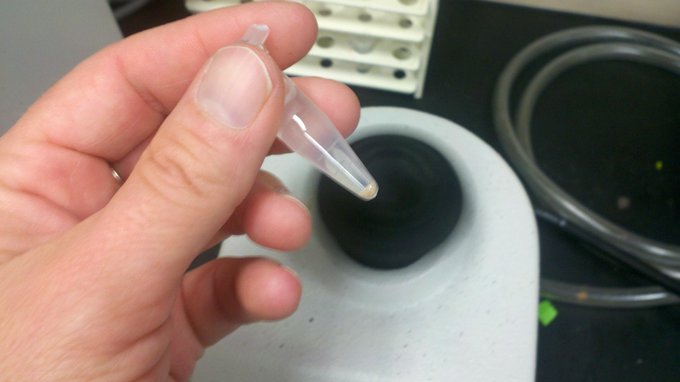 This process requires tons of patience. It's possible to get as many as 20 samples from a single tooth. But for most teeth we usually only get four or five.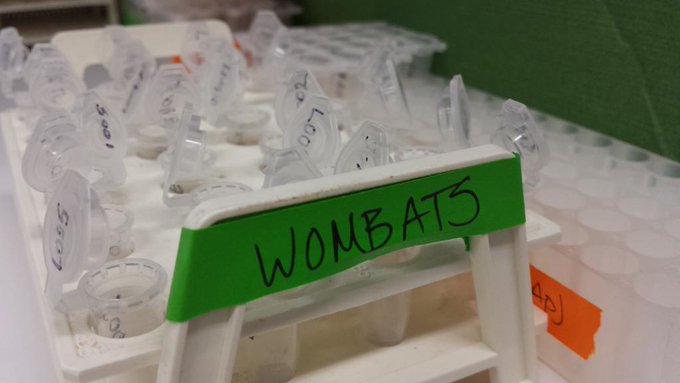 It is an interesting process to collect the tooth enamel for analysis. It certainly gives me more appreciation for dentists (even if I still hate going for a cleaning).